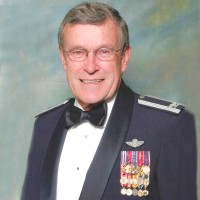 Colonel Jerry D. Driscoll '63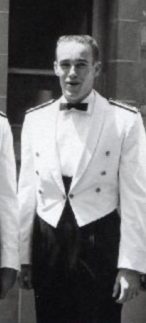 Colonel Jerry D. Driscoll (USAF, Retired), passed away at home 20 February 2016, at the age of 75, after a 6-year battle with Primary Lateral Sclerosis, a slower acting form of ALS. In the words of the late Adlai E. Stevenson, "Patriotism is not short, frenzied outbursts of emotion, but the tranquil and steady dedication of a lifetime," words Jerry embodied as he dedicated much of his life to his country. Jerry was born in Chicago, Illinois, 21 February 1940. A 1958 graduate of De La Salle High School, he studied for 1 year at St. Mary's College in Winona, Minnesota, before receiving his appointment to the Air Force Academy, June 1959. He graduated in 1963 with a B.S. degree and was commissioned as a Second Lieutenant. Colonel Driscoll completed pilot training at Craig AFB, Alabama, receiving his pilot wings in October 1964, followed by an assignment to F-105 "Thunderchief" Combat Crew Training. After F-105 training, June 1965, he was assigned to the 560th Tactical Fighter Squadron (TFS), McConnell AFB, Kansas, until November when reassigned to the 469th TFS, Korat AB, Thailand. While on his 112th mission, he was shot down over North Vietnam 24 April 1966 and immediately captured. Many of his 2,487 days of captivity were spent at Hoa Lo prison, a.k.a. the Hanoi Hilton. Driscoll was held in captivity nearly 7 years before his release 12 February 1973, with the first group of U.S. POWs to come home. Colonel Driscoll received training in the F-4 "Phantom" at George AFB, California, and in 1974 was assigned as Instructor Pilot in the F-4 at Homestead AFB, Florida. From July 1977 to June 1978, he attended the U.S. Army Command and General Staff College at Fort Leavenworth, Kansas, and earned a Master's degree in Business Management from Central Michigan University. From July 1978 to June 1981, Jerry was assigned to the Air Force Inspection and Safety Center at Norton AFB, California, as F-105/A-10 Project Officer, and then as Chief, Fighter/Trainer Branch, Flight Safety Division. Jerry also earned an MBA from the University of Utah in 1981. From July 1981 to October 1982, he was assigned to Columbus AFB, Mississippi, as Instructor Pilot in the T-38 aircraft, and Asst. Operations Officer of the 50th Flying Training Squadron. Due to his real-world experience, he was named the commander of the 3612th Combat Crew Training Squadron (Survival), at Fairchild AFB, Washington, from November 1982 to May 1984. He was Commander, and Professor of Aerospace Studies, he was Commander of AFROTC Detachment 085 from July 1984 through June 1987 University of California-Berkeley, July 1987 to June 1987. Colonel Driscoll retired from the Air Force on 1 July 1987, after 24 years of service. Jerry flew for American Airlines from August 1987 to February 2000, retiring as a 727 Captain. He went on to pilot the Citation X for NetJets Aviation until he retired his wings in 2009. Colonel Driscoll's decorations include: Silver Star, two Legions of Merit, three Distinguished Flying Crosses, two Bronze Stars with Valor, two Purple Hearts, two Meritorious Service Medals, ten Air Medals, and three Air Force Commendation Medals. Jerry was preceded in death by his parents, Anne Shira and Jeremiah Driscoll. He is survived by his wife, Sharon of Wayzata, Minnesota; son, Donald of Stockton, California; stepchildren, Kim Gehrman White (Mike), of Portland, Oregon and Jason Gehrman (Megan) of Long Lake, Minnesota; granddaughters, Trisha Driscoll, Alexandra and Madeleine White, and Ava Gehrman; grandsons, Sean Driscoll and Justin Gehrman. He will be greatly missed by his furry companion George the Bassett. Gifts in memory of Jerry may be made to The ALS Association or the United States Air Force Academy Fund. Visitation will be Monday, February 29, 5-7 p.m., followed by the rosary at 7 p.m., at David Lee Funeral Home, 1220 East Wayzata Blvd. in Wayzata. Mass of Christian Burial Tuesday, March 1, 11 a.m. with visitation starting at 10 a.m. at The Church of the Holy Name of Jesus, 155 County Road 24, in Medina. Interment at Holy Name Cemetery. David Lee Funeral Home Wayzata 952-473-5577 davidleefuneralhome.com
Published on February 28, 2016, Minneapolis Star Tribune.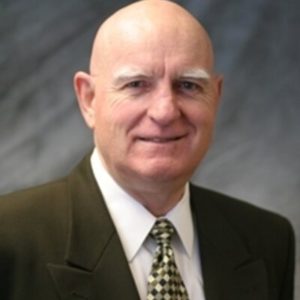 Joseph Eugene Rodwell '64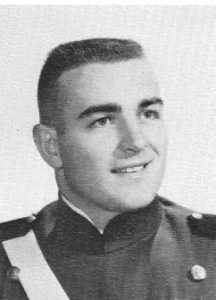 Born December 24, 1942,  Died March 6, 2014  Joe was preceded in death by his parents Harold and Doris Rodwell. He is survived by his sister Mary Groehler, his wife Sue, their children Beth (Brad) Hill, Scott (Joan) and Mark (Cathy). He is also survived by 9 grandchildren, 3 great-grandchild-ren and many other relatives and friends. In lieu of flowers the family is requesting donations be considered to the American Cancer Society or the Twin Cities Chapter of the Air Force Academy Association of Graduates. Visitation, Celebration of Life Service and Reception will be held at Fort Snelling, St. Paul on March 13th starting at 11:15am.  Published in Pioneer Press on Mar. 9, 2014
In Joe's own words, from the Class of 1964 Gone But Not Forgotten.
The highlight of my USAFA days was graduation day because, two days later, I married my high school sweetheart, Sue Johnson, my now wife of nearly 47 years. Sue and I began dating just before my senior year in high school. Even though we lived fairly close to one another during those years in Minneapolis, I actually attended a Catholic, boarding high school, St. John's Prep School (the oldest secondary school in the state of MN), so we probably saw each other once every other week. Sue graduated from Holy Angels Academy in Richfield, MN, about a mile from my home. We didn't see each other a lot during my first 2 years at the Academy (she did come out with my parents for Christmas the first year, when we couldn't leave the grounds, because they thought we wouldn't come back). However, as luck would have it, Sue's Dad had a choice of being transferred to either Salt Lake City or Denver, and likely with some help from Sue, he picked Denver. So, we saw each other at every spare moment we could the last two years at AFA.
So, we got married in the Cadet Chapel and honeymooned in San Francisco in Ralph Nader's favorite car, "Unsafe at Any Speed," a Chevrolet Corvair Monza. We then went to Pilot Training at Vance AFB in Enid, and after graduating from Vance, Sue gave birth to our daughter, Beth, who is now a grandmother! Our next stop was Combat Crew Training in the F-4 at Davis-Monthan in Tucson, where we both enjoyed an Arizona winter instead of one in Minnesota. During Christmas break, we traveled to Perrin AFB for Dave & Karen Samuel's (Dave was our best man and dear friend) wedding, then to Minnesota, then to Denver, where Beth came down with spinal meningitis, and at 4 1/2 months old, was saved by Children's Hospital in Denver, a very scary moment for the two of us.
From Tucson, we were off to RAF Woodbridge, England, for my 78th TFS squadron F-4 assignment. We both loved England, not the weather, and we lived in a small, brand new townhome in Felixstowe that filled up with two sons, Scott (now 44) and Mark (nearly 42), both born at the only AF hospital in England, RAF Lakenheath. Highlights of our assignment were these: 1.) I got to coach the base football team for 4 years (I also played 2), and we won the Air Force in England title, then the USAFE title, then the "G.I. Super Bowl" against an under-manned Berlin Bears Army team in 1968. I've told a handful of people that, if we were still playing the game today, Berlin still would not have scored! 2.) We were fortunate to be able to travel quite a bit – to Garmisch, a driving trip in our Austin Healy 3000 (wish I had that one today) to the continent, 3 weeks on the Isle of Man where I was a range officer at a bombing site, and 2 times to Majorca. 3.) Great flying memories, including buzzing the British Open during a practice round and ejecting in the Libyan desert during a rocket pass (see my stories). 4.) I met some wonderful people and served with quite a few members of the Class of 1964 in our squadron.
When we left England, I got out of the Air Force and started flying with Northwest (Northworst) Airlines for a short time, which I didn't enjoy. Fortunately, I got laid off less than a year later, and I began what has become a 41 year career in sales, business ownership, sales again, and now business consulting.
My first sales job came after my NWA lay-off when I answered a blind ad in a newspaper which turned out to be an ad for a fraternal life insurance company, the Independent Order of Foresters. After 4 1/2 years there, I got my own Agency with Northwestern Mutual in CO Springs, and Sue and I lived there for 12 years. We loved the Springs, especially the weather, but I thought a greater opportunity called in St. Paul with a larger office of NW Mutual. In CO Springs I was 1/2 time sales, 1/2 time management, which I liked, but in St. Paul it was all management, which I neither liked nor was good at. So, after 8 years, I returned to sales after a "wake up" call and a bout with non-Hodgkins lymphoma. I sold financial services (estate & retirement planning, business succession planning, life insurance and investments) for a company called Foster Klima, and I focused exclusively on business owners. In 2005 I started my current company, Exit Planning LLC. What we do is help mediums sized business owners prepare for the single most important financial event in their lives, the sale of their businesses, and the reality is they only have one chance to get it right!
Our extended family has grown. Our daughter, Beth, is the mother of 5 and grandmother of 2. The youngest of our great-grandchildren was born last year on St. Patrick's Day at 2 pounds, 10 ounces, and thanks to lots of prayers and great hospital care, he's now a "chub" at 24 pounds. Scott is the father of 3 and Mark is the father of 1. We are blessed to have all of our children and grandchildren living nearby with us in Minnesota. This past week, a lady who is updating my Executive Bio asked me this question, "What in your life are you most proud of accomplishing?" Without hesitation, I replied, "Being married to my wonderful wife, Sue, for nearly 47 years and successfully raising three pretty terrific children." That's my story.